Snoopy Strikes Gold !!!
After years of mining, Snoopy & Woodstock finally strike gold on Christmas Eve 2002.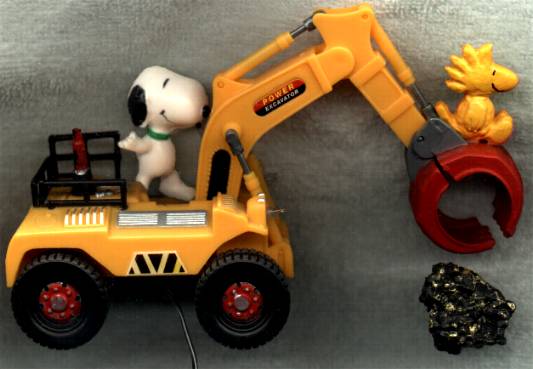 This dollar store find now has headlights and is driven by our old friend Snoopy (a store-bought PVC figure) with Woodstock (homemade, polymer clay) along for the ride.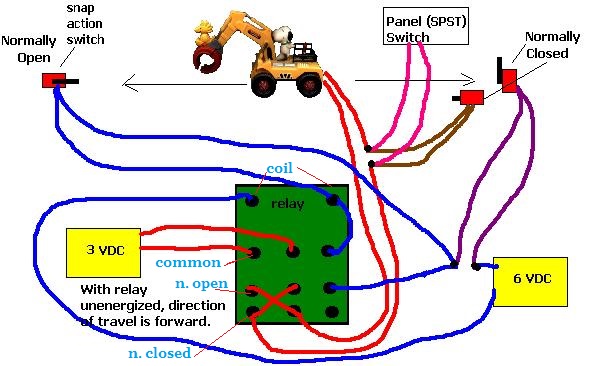 This wiring diagram is for continuous operation until the panel switch is set to the "off" position, and action stops only when the dozer is inside the cave.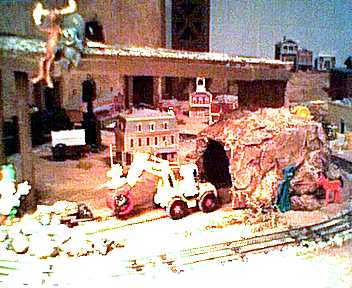 The new animation fits into the mine area, and like all my Snoopy projects, there is a cave (or building) for him to be 'out of sight' when not in use.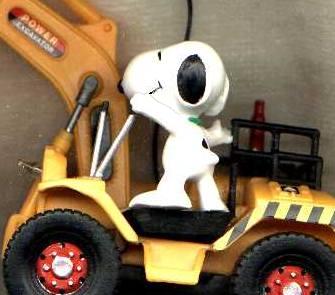 The controls, made from tooth picks, allow Snoopy to handle the bulldozer like a pro! Of course, operating heavy machinery is nothing new for Snoopy since he has had a little experience driving a Zamboni around an ice rink.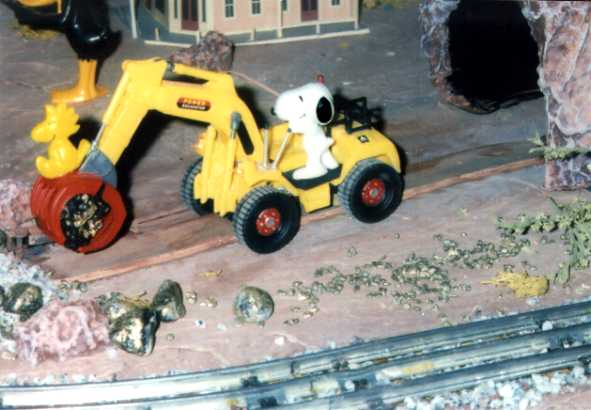 A strip of material, similar to plastic craft foam and painted to match the surface, creates a channel for the dozer's wheels to follow a precise path.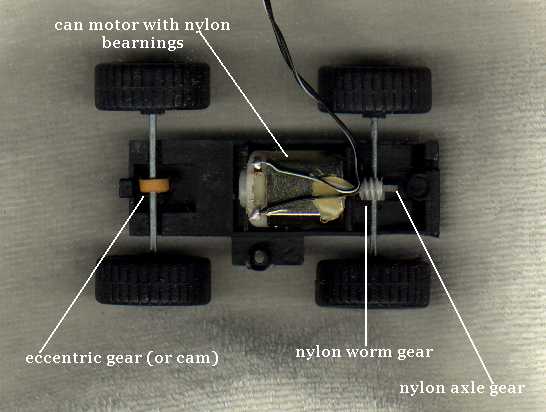 The mechanism of this dollar store toy is rather well made for the price.
[back to main page]