Santa in a 1:43 Slot Car
An Enesco Ornament Transformed!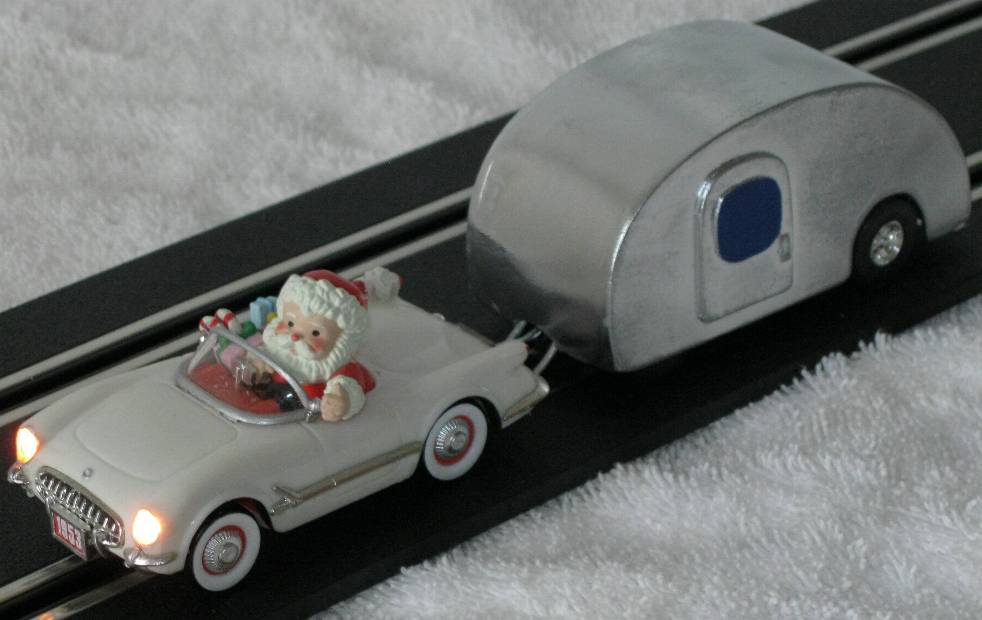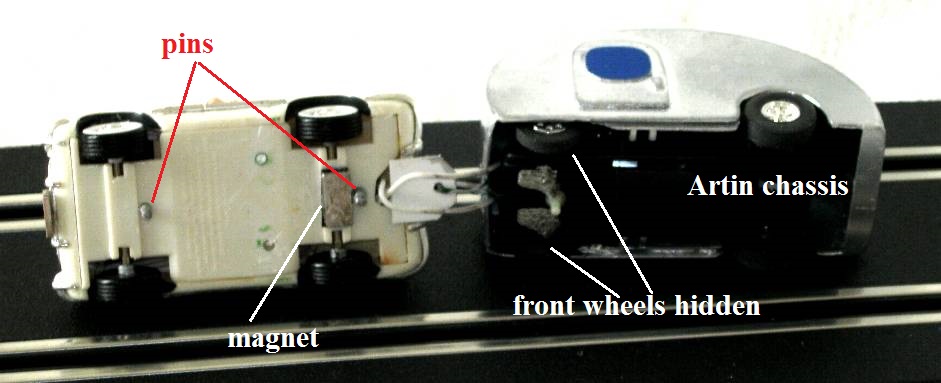 Several years ago I converted a Kurt Adler ornament of Santa in a VW to run on HO rails in the same way I converted die-cast vehicles to run on the HO rails embedded in the simulated asphalt road (where the vehicles actually float above the roadway with HO trucks and switcher mechanisms inside and underneath). However slot cars actually ride and roll on the roadway, and are easier to convert or use "off-the-shelf." This project is part of a continuing effort to mix slot cars with trains in an easy and inexpensive way for either a permanent or seasonal (temporary) set-up. Be sure to check the O27/slot car crossover project on my site and on YouTube. This idea with Santa is perfect for ceramic villages where there is only room for a small loop of track. Remember, slot car track can be cut apart into 2 single lane sections while still maintaining the original connecting edges where the metal rails mate. Cuts can be smoothed and racing boarders can be sanded off or painted over. Straight lengths of slot car track are very easy to cut apart using a metal ruler as a cuttung guide. A hobby or utility knife can be used, just make repeated shallow cuts letting the blade follow the groove from the previous pass, taking more time with the "free-hand" cuts on curves.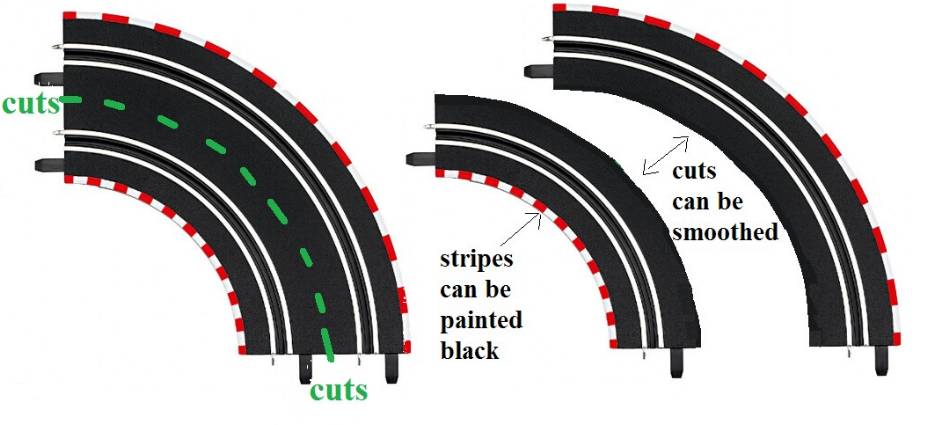 The site owner is not and cannot be held liable for fire, electrical shock, property damage, bodily injury, loss of life, or accident of any kind caused by electrical circuits or any ideas, projects, techniques, or information contained on this site. The visitor assumes all risk and responsibility for any loss, injury, accident or damage arising from the use of information, ideas, techniques, projects, concepts, components, products, and circuits on this site.

Please refer to hobby reference materials for correct and safe use information regarding these and all electronic circuits. These diagrams are intended to explain how things were accomplished in theory, but it is the responsibility of the individual to locate precise information regarding electrical circuits, materials, ratings of components, etc. Do not attempt these hobby projects, or any electrical project, if you don't have the necessary skills and experience.

[back to main page]